Greetings, dear reader!
Just a quick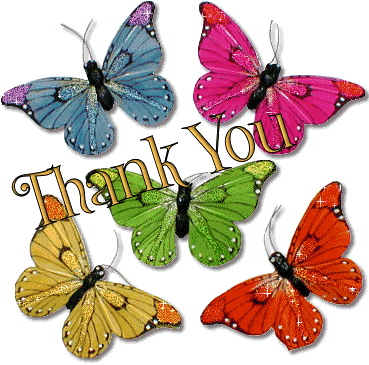 for your readership and support! Today marks the auspicious occasion of my 200th blog post! WOOHOO!
Soooooo, to celebrate, I am giving away an AMAZING array of goodies: papers, stamps, vintage trims, mini albums, vintage sheet music, love, Elsie, Sassafrass Lass, Heidi Swapp, and MORE! Think: INCREDIBLY COORDINATED KIT. :-) You know, the kind that cost an arm and a leg and are all the rage these days?!?!
I am off to make a 200th blog post celebratory video! Back in a few...with FILM!
Well, what's that saying? "So much for the best laid plans of mice and men?" I've had a plethora of technical difficulties since I left the above post...ergo (*clearing throat uncomfortably*) NOT to be outdone or undone, I shall post here the TRANSCRIPT of said video, and continue to beat the technology into submission. Meanwhile, feast your eyes upon this vast array of goodies to be included in the giveaway:


Today I give you an incredible array of coordinated trims, embellishments, papers. You know. I just LOVE it when things MATCH, don't you? Anyway, Here is smattering of some of the things that will be included in the kit:
PAPERS: FABulous papers. Just look at these goodies…several from Love, Elsie. (I just LOVE her two sided goodness)! 2 from Creative imaginations and a heritage page from Karen Foster. WHAT'S NOT TO LOVE?!
THEN I've thrown in, just for fun, one of my Favorite Sassafrass lass papers…ROBOT
FUN! Actually it's called, "Back to the Future" but just look at the yummy colors! AND to add to the festive hooplah I am including this wonderful pin sent to me by Porkchop Show Scotty.
(His shop is in my sidebar) WHAT A HOOT!
I'll also include some wonderful tactile collage papers with sewing, glitter and some metallic highlights! 2 sheets of vintage sheet music, 1 piece embossed vintage wallpaper, several pages of Lewis and Clark journal papers (diary notes from their travels and plain parchment looking papers) (Remember my trip to St. Louis with my sisters? I picked up these little jewels in the Gateway Museum. History AND creativity. Cool, huh?)


To add to the FUN, I've thrown in some Kawaii from Japan…You know what Kawaii is? Kind of crazy, cute papers and stickers...adorable bears, singing tofu, happy pudding. I giggle just looking at it.
THEN: embellishments.You know me, I'm the Embellishment QUEEN! I use them ALOT on my altAred art...probably too much. But then, can you REALLY have too many embellishments? I don't think so!

Sooooo (*taking a deep breath*) here we go:

2 packs of vintage ric rac (1 baby white and one blue with silver thread)
1 card of vintage buttons
3 big honkin brads (they stamp on these with StayzOn inks...isn't that clever?)
1 card of love, Elsie chipboard buttons (and cupcakes..TOO CUTE!)
4 vintage millinery flowers (delicate little ivory things...a little frayed on the edges...because they're old you know. Kind of like ME...I digress)
2 FTD crown tag cards
1 recycled newspaper flower
2 feet of festive aqua and white paper garland
1 spool of copper craft wire
1 glittery clothespin of orange pom pom trim
1 glittery clothespin of aqua and brown embroidered ribbon
1 foot of brown pom pom trim (because, well, you can just never have TOO MUCH POM POM TRIM, can you?)
1 mini paper craft kit (chipboard album, diecuts, stickers...all in one adorable little kit! Theme: travel)
Several large rub ons from Impress-On swatch book
2 Acrylic Stamps: FABulous from Heidi Swapp and 1 "Instant Love" from Bam Pop!

AND, if you can't figure out what to do with all these goodies, I am including an amazing book entitled: Fanciful Paper Flowers, from Sandra Evertson!


H
OLY COW! KUKAMONGA! That's a lot of stuff! Sandra is an amazing artist with the most whimsical, fanciful style. I just love her...



I have one more surprise giveaway. I'll be posting it at 10 pm central standard time. You WILL NOT want to miss it…TRUST ME!

I HOPE for a video, but photos may have to do.

Til next time, thanks for visiting!

Leave a comment, I'll be doing a drawing and post the winner(s) on Monday night! All are welcome to enter!